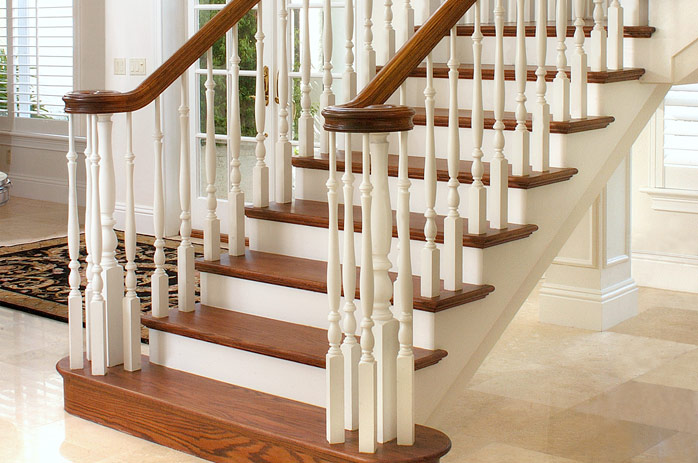 Stair Systems…we do that too!
Stair Systems are another specialty of Gator Door East. Whether your home is traditional or contemporary, we can create the system to fit.
The quality stair systems products we offer from Creative Stair Parts and L. J. Smith Stair Systems are readily available for your convenience.  Whether you're looking for a classic or modern style for your home, the options are endless and can be customized to your taste.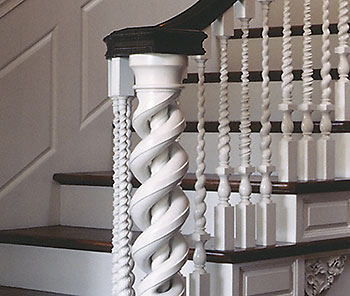 L.J. Smith Stair Systems
OFFER: Stair Parts
It all began in 1885, when a gentleman, by the name of L.J. Smith, began making stair parts and staircases in Pittsburgh, Pennsylvania. Following the death of L.J. Smith, in 1942, the company continued to thrive under the leadership of his son until, in 1977, the Smith family sold the business. Today, L.J. Smith is the largest stair parts manufacturing company in the country. Our continued growth over the past several decades is clearly a result of our leadership role in developing and taking to market new and innovative products & techniques. We have patents or patents pending on nearly two dozen products and processes.