Doors make a statement
Doors are a worthwhile and wise investment. Gator Door East offers a wide range of doors to fit every taste and style. Talk to our staff to guide you through the process of choosing the right door for your job.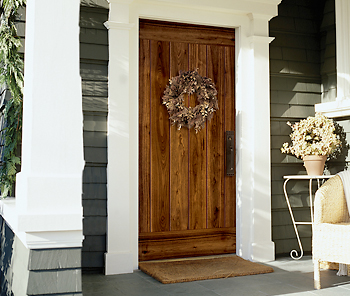 Masonite Doors
OFFER: Interior & Steel Doors
Masonite International provides us with the finest in steel and fiberglass exterior doors. We also have available entry doors with leaded, brass and etched glass, along with French doors, center hung and different styles of wood doors.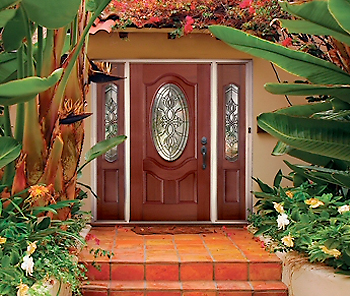 Plastpro Fiberglass Doors
OFFER: Exterior Fiberglass Doors
Plastpro brings an innovative alternative to the entry door market. With Plastpro's fiberglass entry door line, you can combine beauty and strength to your front door. Plastpro Doors™ utilize Hydroshield Technology™ to make your entry door moisture resistant and energy efficient. With a Plastpro entry door, you can be sure that you have the best fiberglass entry door in the market.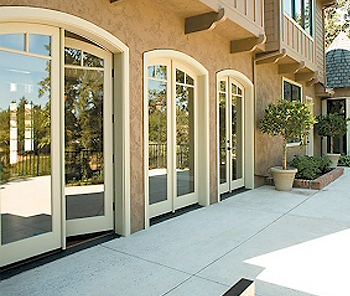 Rogue Valley Exterior Doors
OFFER: Interior/Exterior Wood Doors
Among the finest quality wood doors available, Rogue Valley Doors are custom crafted to your specifications and ready within weeks. Whether you are an architect, a builder-developer, or a homeowner who insists on quality, you can put the finishing touch on your unique home with highly complementary Rogue Valley doors.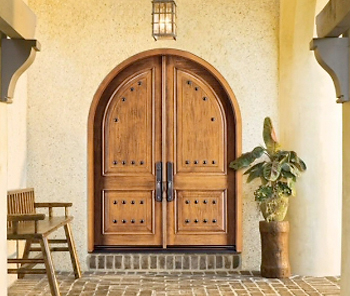 Jeld Wen Exterior Doors
OFFER: Interior & Exterior Doors
Jeld Wen offers exterior doors in an incredible variety of designs to match any home. From basic steel to ornate, hand-carved wood doors, you can find one for any taste or budget.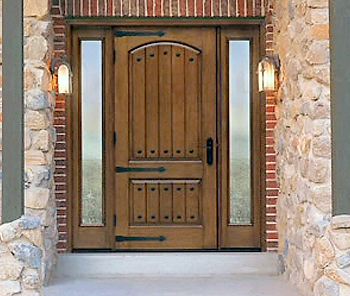 Therma-Tru Doors
OFFER: Exterior Fiberglass Doors
Therma-Tru has a legacy of innovation that continues today with a variety of new products designed to meet today's building trends. Therma-Tru is committed to providing you with excellence in entryway and patio door systems that complement your home's architectural style.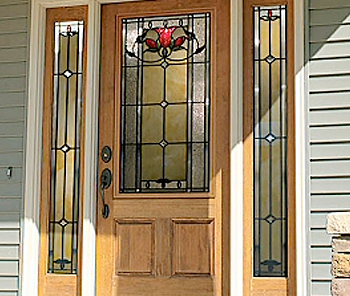 ODL Door Glass
OFFER: Glass Door Inserts
ODL Doorglass is built into steel and fiberglass doors and is available in a wide range of sizes and designs to meet your needs.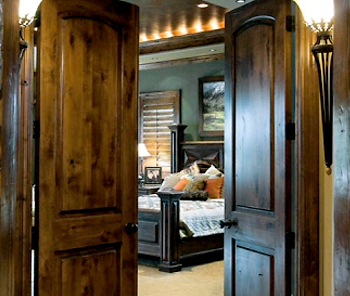 Krosswood Interior Doors
OFFER: Interior Doors
Krosswood Doors combine handcrafted workmanship and today's most popular door styles to give you the best stile and rail door on the market. Krosswood uses the highest quality materials, skilled craftsmen and relentless effort to ensure consistent quality in every door.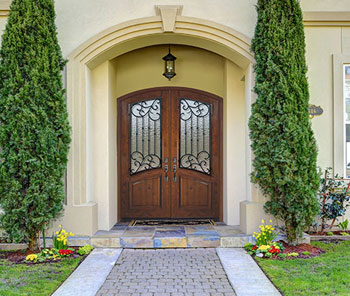 GlassCraft Door Company
OFFER: Pre-finished f/g & Wood Doors, Barndoors/Hardware
GlassCraft Door Company has focused on offering its customers a unique market advantage and customer service satisfaction. From its start in 1997 as a glass supply retail store in Houston, the company has grown into being the #1 Hardwood Entry Door Company in the country, and an award-winning manufacturer of premium fiberglass entry doors and a proud manufacturer of distinctive steel doors and sliding barn doors.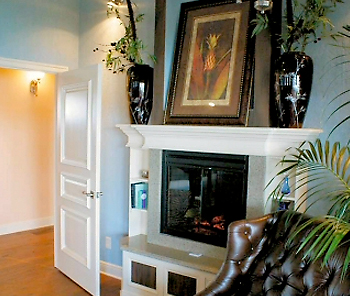 Timberland Doors
OFFER: Interior Doors
Timberland Doors are made from high quality, architecturally diverse Low Density Fiberboard (LDF). Timberland offers over 500 standard architectural designs to choose from. Customization is available.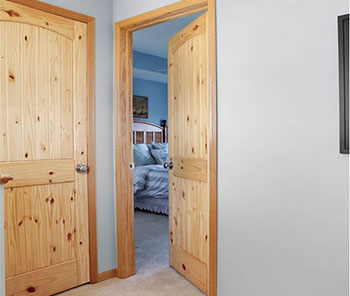 Steves Doors
OFFER: Interior Doors
The Steves family founded the company on the principles of conservative growth and environmental responsibility. That hallmark remains today in every item Steves & Sons manufactures. From incorporating recycled materials, to making products that can conceivably last as long as the application, the Steves family is proud to build on the tradition of environmental respect and responsibility.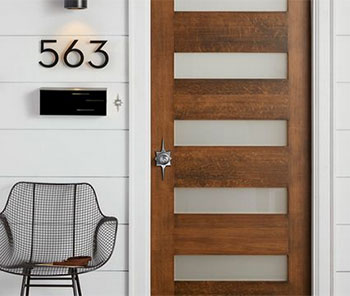 Woodgrain
OFFER: Wood Veneer & MDF, Glass Doors
Woodgrain's exquisite collection offers a unique combination of beauty and durability. Built upon their superior, quality craftsmanship, we uphold the industry's highest standard of authentic stile and rail and router carved construction.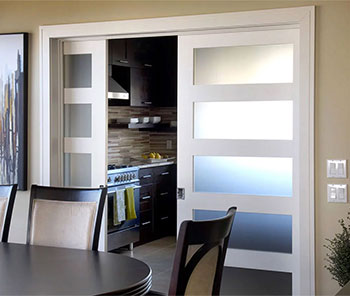 PBI Doors
OFFER: Interior MDF, Glass Doors
Recently established in Berthierville and founded by a devoted and experimented team, Portes Berthier Inc. (PBI) is a door manufacturer specialized in producing interior primed louvered doors and offers a complete line of stile and rail, French and Panel doors.
Our focus is on quality, lead-time, service and special orders.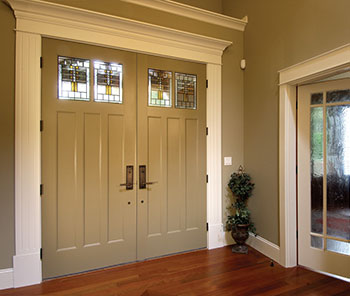 Simpson Door Company
OFFER: Interior/Exterior Wood Doors
Simpson's comprehensive line of interior and exterior stile and rail doors includes hundreds of standard options from panel to French to decorative entry doors with matching sidelights and transoms. Available in a variety of wood species, sizes and glass options, Simpson provides customers with the door they desire, whether it is a standard design or a one-of-a-kind custom door.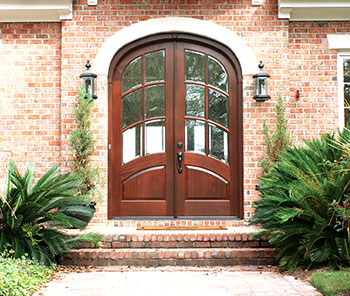 DSA Doors
OFFER: Pre-finished Exterior Wood Doors
Our product lines consist of doors constructed of Mahogany and Knotty Alder hard woods, which adds instant beauty, distinction, and value to any home. All of DSA's doors are hand assembled, sanded and finished to ensure that every door leaving our plant fully represents the standard of quality we've established throughout nearly 2 decades.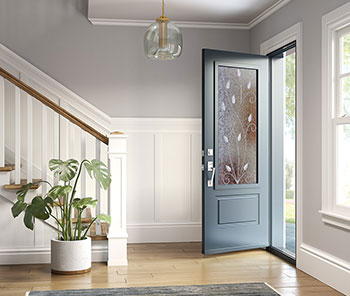 RSL
OFFER: Glass Door Inserts
RSL was founded as a family business over 50 years ago. It's founder Bernd Lewkowitz named the company after his children, Ron & Sharon and worked diligently by reinvesting nearly all profits. RSL was one of the first companies to supply exterior doors with doorglass and developed injection molded frames, which factored prominently in RSL's prosperity.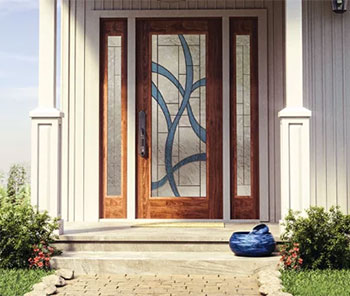 Western Reflections
OFFER: Glass Door Inserts
The company became a subsidiary of ODL, Inc., and changed its name to Western Reflections, in 2000. Today, Western Reflections blends seasoned professional experience and modern manufacturing methods to provide high-quality door lites, injection-molded frames, enclosed door blinds, and related products for the millwork industry.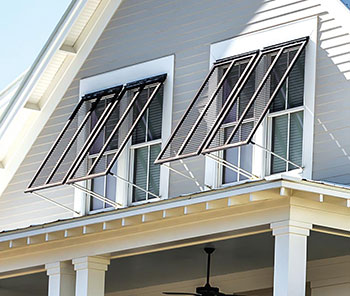 Atlantic Premium Shutters
OFFER: PVC Decorative Exterior Shutters
Atlantic Premium Shutters was created to offer design professionals, custom builders and remodelers a premium shutter alternative backed with quality support from a trusted manufacturer. For the first time, builders had access to truly customizable, historically correct shutters that not only meet building code requirements for functionality, they exceed all expectations of style and beauty.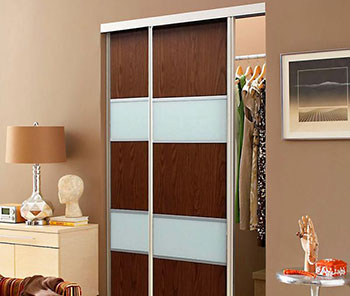 Contractors Wardrobe
OFFER: Glass/Mirrored Bypass & Bi-fold Doors
Contractors Wardrobe® was founded in 1972 and began designing and manufacturing its own products in 1976. Since then, Cw® has continued to expand its product lines and developed some of the finest home improvement products found anywhere in the world.